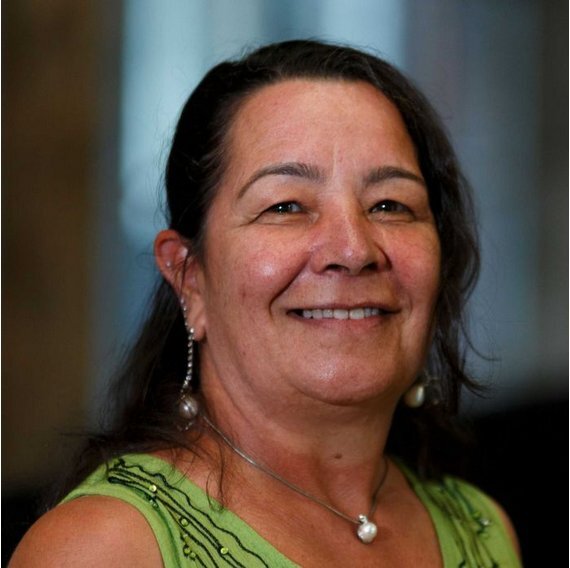 ---
MURRAWARRI, NGEMBA
Lily Shearer feels a very close connection to the iconic Ngunnhu (the First People's Fish Traps at Brewarrina).
"I was born and raised in this beautiful river town of Brewarrina".
With lineage in Murrawarri, Ngemba/Ngiyampaa, Yuwaalaraay and Cooma, Lily's roots go very deep into the soil around the town she was born in. In addition, her life as an artist and creator is shaped by her earliest memories and experience.
"I remember when old Gil Weaver used to come to town with the musos and the production crew, they'd put a show together and say, "jump in" and off we'd go to Cunnamulla for a show – I think that's why I love the arts so much."
Developing an interest in dance very early in her life, she would watch the Aunties dance at events in and out of the town. As she got older, she fell in love with ballet and began to understand the language of dance, and realised that her heart was leading her into her career.
"I'm a female version of the Murrawarri Rainmakers I reckon – I still like to think I can shake a leg".
A multi-disciplinary artist, Lily conducted the first IndigLab in Australia, curating a residency with different artists from right around Australia. She still describes her art practice that way, incorporating dance, theatre and a range of forms into her work.
Working on the Baiame's Ngunnhu (Creator's Fishtrap) Festival in Brewarrina, is in some ways the culmination of Lily's experiences. As creative director since it's inception in 2014, the festival is growing as a touchstone for community, best illustrated at the 2018 festival when a community member related, "Thank you my sister for bringing us all back together".
"The Creator has always guided me on this journey – I strongly believe in the spirit of the land informing my work. I always knew I was coming home, I just didn't know when".